Baldr Pro R Black
The Baldr Pro R has leading performance and is able to cope with challenging tasks, whose mas performance is 1350 lumens and the longest distance is 200 meters. Powered by a 3.6V 1000mAh lithium polymer battery that can be recharged via the magnetic charging cable, this WML runs up to 93 minutes after being fully charged. The Baldr Pro R includes two types of rail adapters to fit both Glock and Picatinny rails.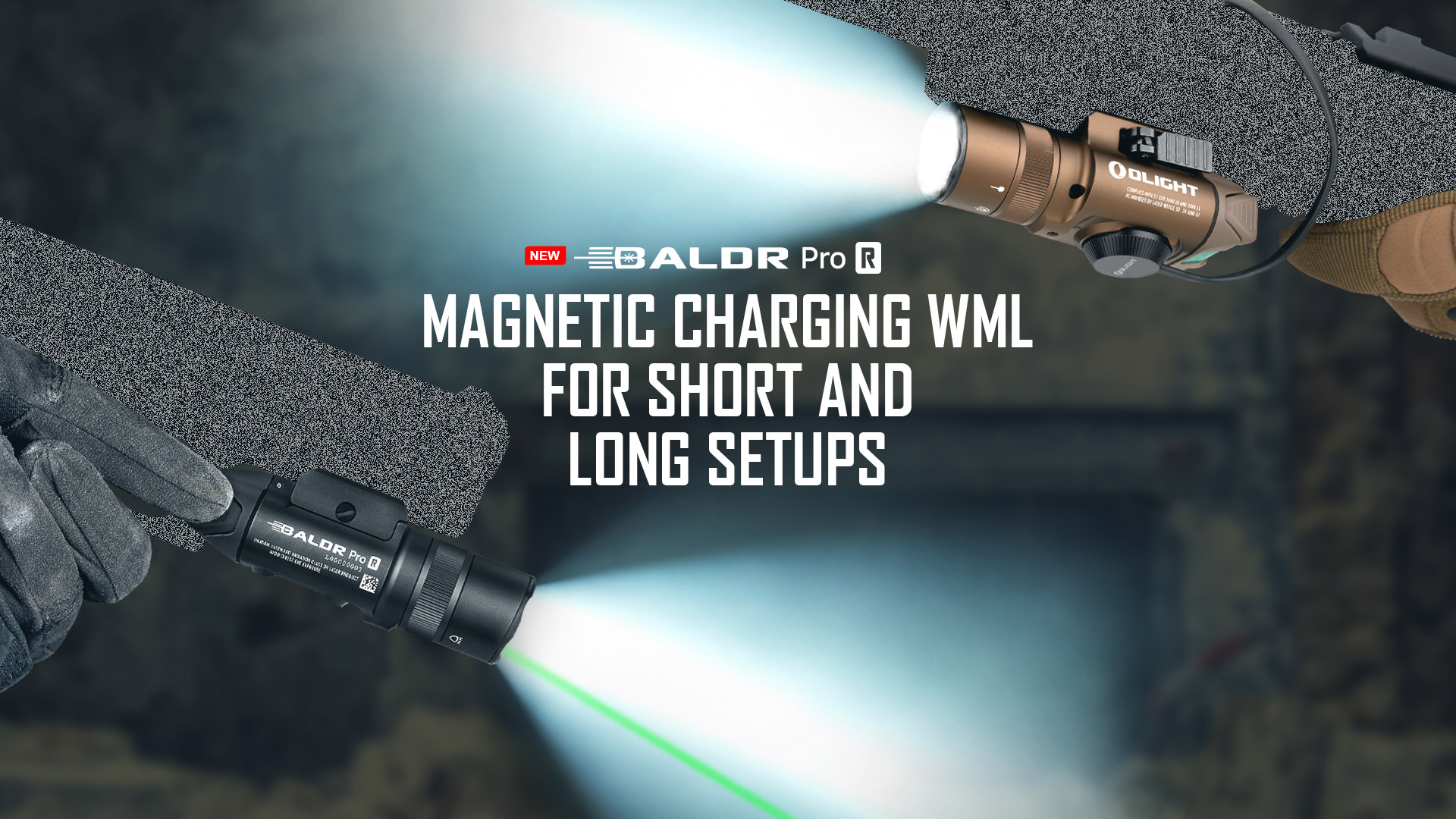 Obulb Pro OD Green

The Obulb Pro is the first Olight device that supports the Olight app. When connected to a smartphone via Bluetooth, mode, brightness level, and color can be changed with the app and the remaining power and runtime can be monitored.




*Note: Press the Obulb Pro's button to switch between the seven modes (Please check the user manual for details).

*Note: Remote Control Distance: ≤50M
Gober Kit Black
The GOBER KIT is a safety light combo specifically designed for outdoor activities. This compact light kit offers the choice of four different colors (red, green, blue, and white) and two light modes. Each led can be activated to flash independently, are able to indicate different groupings, and enable quick identification.