Odin Turbo
✔ Professional Rail-Mounted LEP Tactical Light
As a Class 1 LEP light, the Odin Turbo produces a 1,050-meter/275,625-candela beam with nearly no spill, based on 330 lumens of output.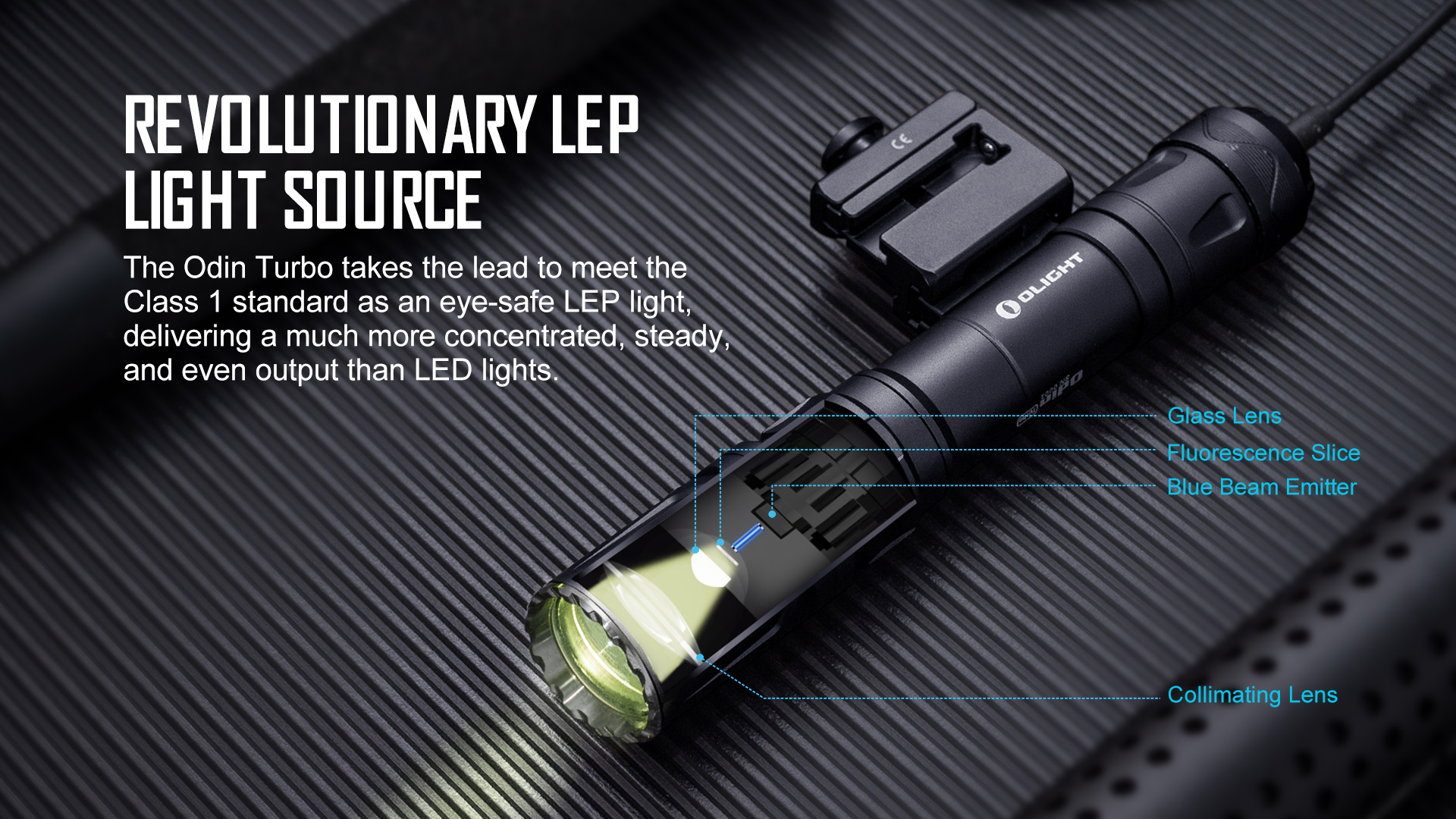 i5R Ti
The i5R EOS is the rechargeable version of i5T EOS, one of our most popular tail-switch EDC flashlights. It adopts a customized 1420mAh Li-ion battery with an integrated USB Type-C interface for charging.
i1R 2 Pro
✔ Better Experience to Explore
The i1R 2 Pro is the upgraded version of i1R 2 EOS, Olight's popular rechargeable keychain flashlight. The high-performance CSP (chip scale package) LED, paired with a TIR optic lens, generates a soft, well-balanced beam of 5 lumens or 180 lumens.
✔ The i3T
Powered by a single AAA battery, the light delivers a max output of 180 lumens and its beam distance reaches 60 meters.