Open Pro
✔ Present With Ease

Whether you're writing, reading, or pointing out in a presentation, the OPen Pro's innovative 3-in-1 design including a pen, green laser, and a light will have you covered.
✔ Hands-free Use In Pocket
The light is unblocked while clipped to a pocket. Milled clip for a secure grip on your shirt pocket, bag and more.
✔ Better Writing Experience
The upgraded refill makes for a smoother writing experience.
✔ Smooth L-type Bolt Action Operation
Single bolt swing to access or recess the pen tip. Quickly tap up once to turn on the LED. Slide up and hold to activate the pointer.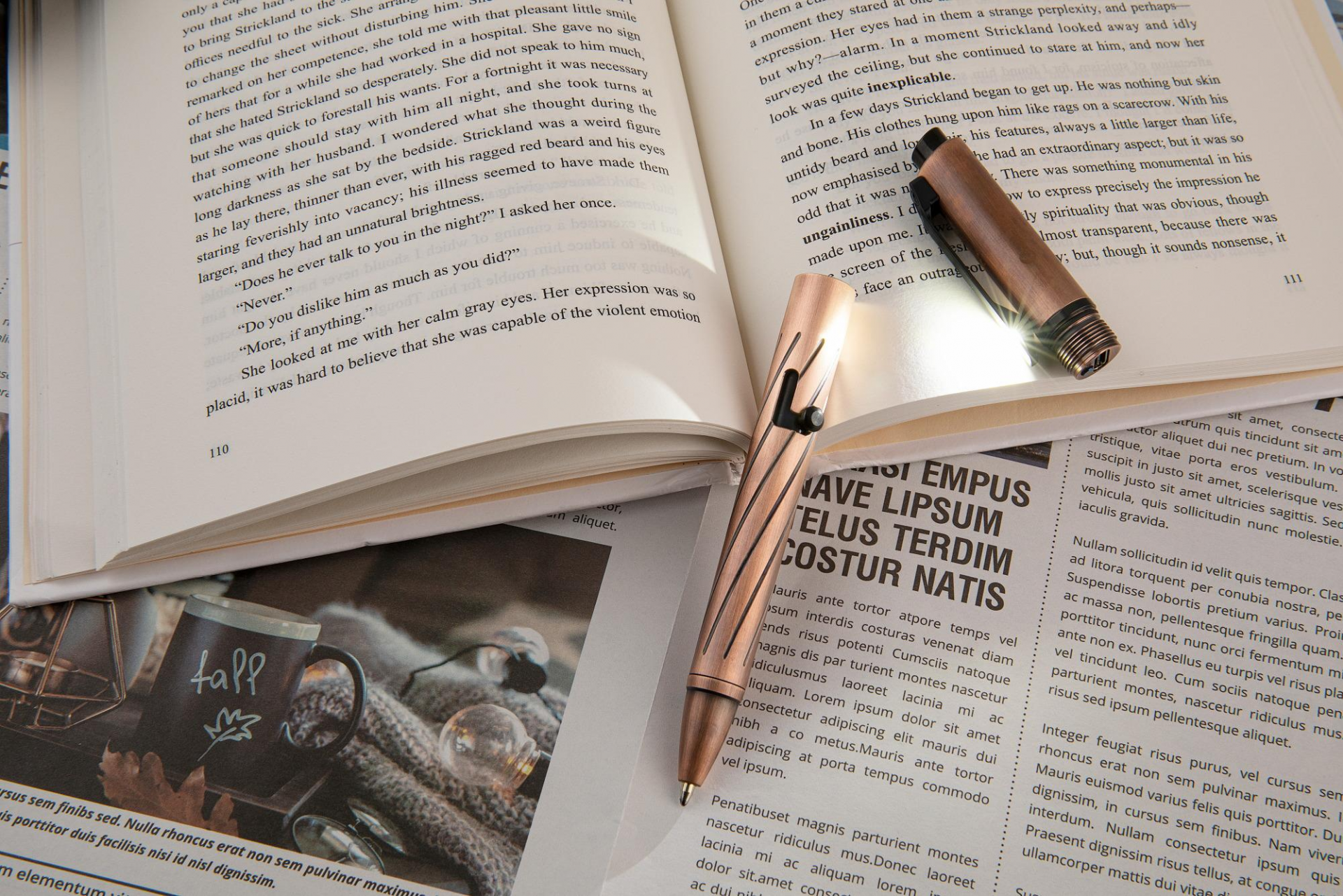 i5R Ti
The i5R EOS is the rechargeable version of i5T EOS, one of our most popular tail-switch EDC flashlights. It adopts a customized 1420mAh Li-ion battery with an integrated USB Type-C interface for charging. The high-performance LED, paired with a PMMA lens, produces a soft and balanced beam up to 350 lumens. Like the i5T EOS, it features a tail switch, aerospace grade aluminum alloy body, unique double helix knurling, and a two-way pocket clip. The i5R is the perfect upgrade with higher performance and a rechargeable design.
i3T Plus
● The i3T Plus is a slim tail switch EDC flashlight powered by two AAA batteries.
● Its high-performance LED, paired with a PMMA optic lens, produces a soft and balanced beam with a 250 or 15-lumen setting.
● With double battery power compared to the i3T, its runtime reaches up to 28 hours.
● The slim and lightweight design is perfect for handheld use with its non-slip knurling. You can hold it easily with three fingers and use it to inspect narrow spaces. It also features a two-way pocket clip that can easily clip onto a pocket or backpack strap.
Obulb MCs
✔ The Obulb MCs is a mini LED light orb featuring warm white, RGB and color-changing lights as well as a motion sensor. By pressing the soft rubber-coated button, you can select from 8 light modes for camping, hiking, night work, emergency power outages, ambience lighting and so much more.
✔ The Obulb MCs comes with the latest smart technology. When put in a dark place while charging, it will turn itself on when sensing the presence of a person and will turn off when the person leaves.
✔ Like its predecessor the Obulb, this light orb only has a body diameter of 2.13 inches and weighs merely 2.12oz/60g.
✔ The magnetic bottom and adhesive metal badge allow you to attach it freely around your house.
✔ The built-in 630mAh rechargeable battery delivers up to 40 hours of runtime. It also features magnetic charging, 1.5m impact resistance and IPX7 waterproof rating.
✔ The Obulb MCs will always provide light by your side, lighten up your family time, and be your reliable companion while exploring.