PL-mini 2
✔ PL-MINI 2 Valkyrie is the world's first compact rechargeable light with an adjustable rail, which the user can adjust to any length making it compatible with most including subcompacts. It delivers a maximum output of 600 lumens and a beam distance of 100 meters.
✔ With a quick attach and release mounting system, the install and removal can be finished within one second.
✔ The PL-MINI 2 is powered by a built-in lithium polymer battery, which can be charged through our signature magnetic charging port located at the bottom of the light.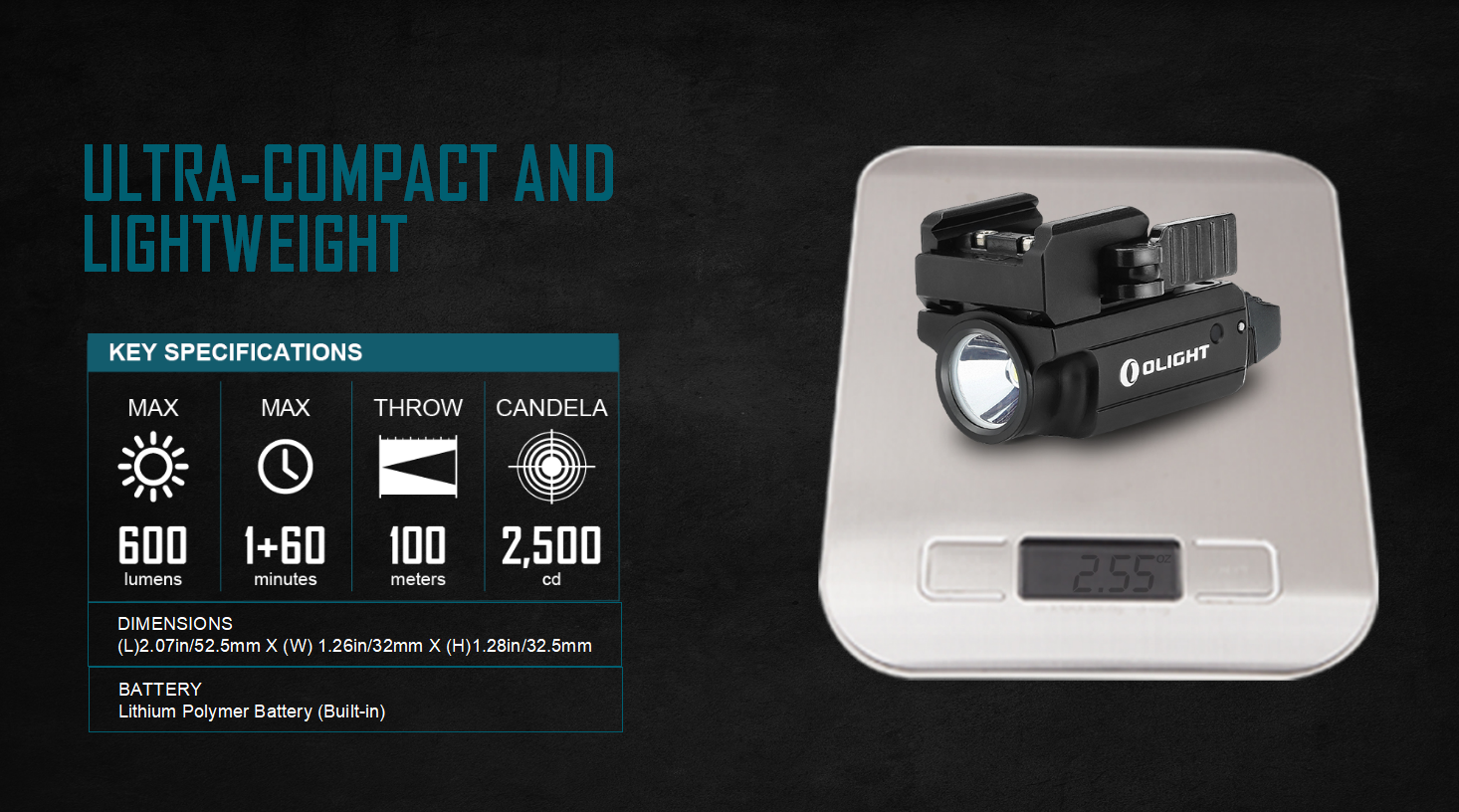 Open 2
✔Light or Write
As Olight's first pen with light, OPen 2 is a pen and a light union as well, which can help you write in the dark.
✔Separable and Dependable
The 2-in-1 product is separable as two parts that can work independently and excellently. The pen writes smoothly and the LED flashlight delivers up to 120 lumens, which are ideal for writing in the dark.
✔Efficiency and Safety
With a built-in 110mAh rechargeable lithium polymer battery, the light can run as long as 10 hours and can be fully charged in less than an hour.
✔Details Bring Inspiration
Smooth L-type bolt action button is able to pop out and retract the tip in a quick and safe way. 4 adjustable modes adapt to your needs.
✔Light and Convenient
Lightweight for everyday carry. Stainless steel pocket clip tightly clamped with shirts or jeans pocket makes the OPen 2 suitable for outdoor use.
✔Gift for Concern
OPen 2 is ideal for ones who need to jot down notes in low light conditions. It's a concern for you or someone you care about.
✔Exquisite and Practical
Exquisite and elegant appearance with unique dynamic spiral textures. With small size and two functions merge into one, OPen 2 can help you explore more of the unknown.
Chronological Order
|
Default Sort Order
| File Name | Size | Link |
| --- | --- | --- |
| Manual_PL-MINI 2.pdf | 1417KB | |
| Manual_OPEN 2.pdf | 886KB | |